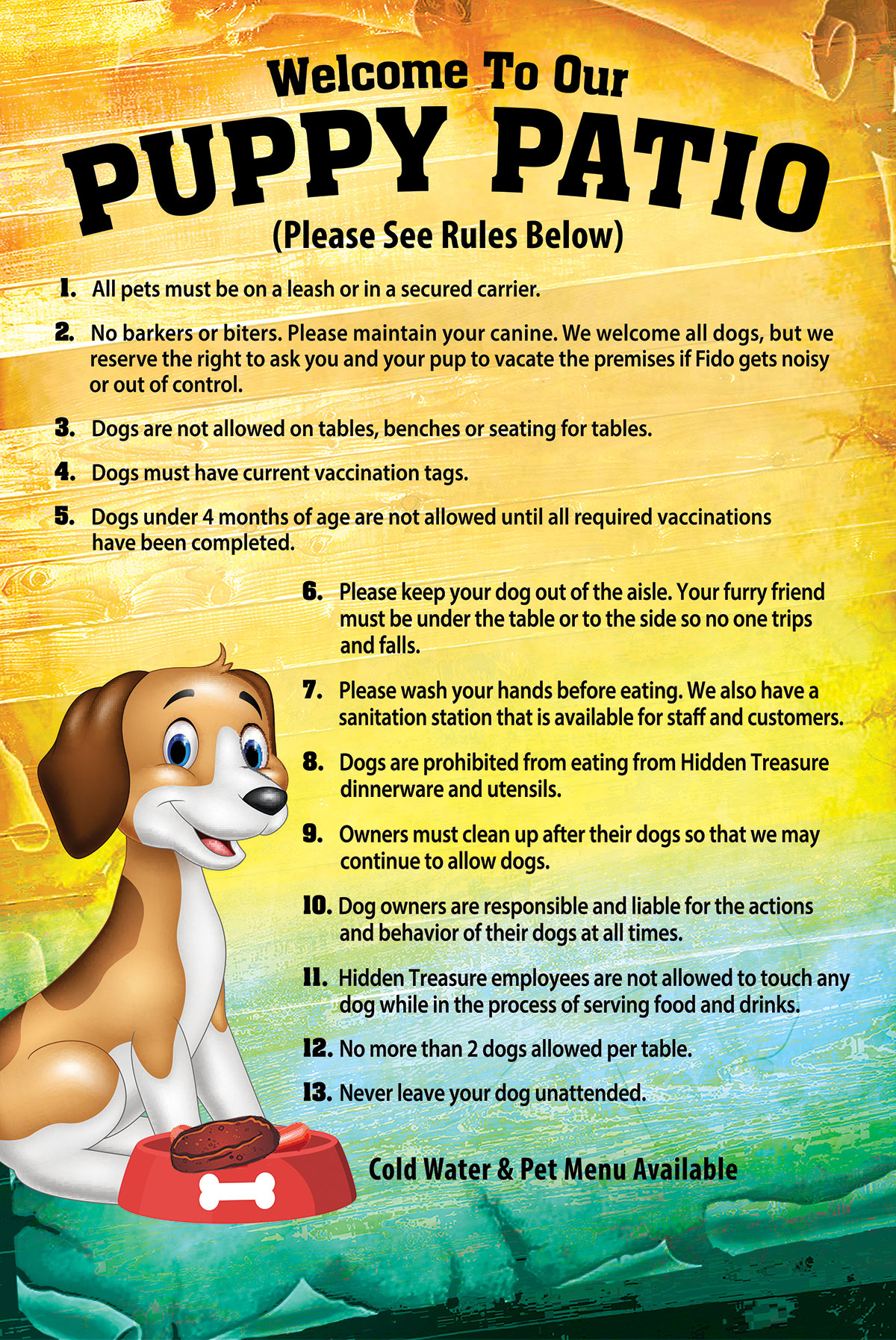 Welcome to our Pup Patio!
For the enjoyment of all guests, please follow our polite pup policy below.
All pets must be on a leash or in a secured carrier
No barkers or biters. Please maintain your canine. We welcome all dogs, but we reserve the right to ask you and your pup to vacate the premises if Fido gets noisy or out of control.
Dogs are not allowed on tables, benches or seating for tables.
Dogs must have current vaccination tags.
Dogs under 4 months of age are not allowed until all required vaccinations have been completed.
Please keep your dog out of the aisle. Your furry friend must be under the table or to the side so no one trips and falls.
Please wash your hands before eating. We also have a sanitation station that is available for staff and customers.
Dogs are prohibited from eating from Hidden Treasure dinnerware and utensils.
Owners must clean up after their dogs so that we may continue to allow dogs.
Dog owners are responsible and liable for the actions and behavior of their dogs at all times.
Hidden Treasure employees are not allowed to touch any dog while in the process of serving food and drinks.
No more than 2 dogs allowed per table.
Never leave your dog unattended.