Join us for what locals and visitors are saying is the best

Sea Doo Adventure in Daytona Beach and surrounding areas.


All Sea Doo Adventures are weather permitting and reservations are required.
2 HOUR DISAPPEARING ISLAND & PONCE INLET LIGHTHOUSE SEA DOO ADVENTURE $159
9:00am & 3:00pm Daily
5:30pm – 2 Hour Sea Doo Adventure at Sunset!
RESERVE NOW!
Our two-hour guided adventures include: Inshore eco-adventure with dolphin and manatee encounters, sea turtles and beautiful Florida native birds in their natural habitat, fast riding, and a ride to Disappearing Island and the Ponce Inlet Lighthouse.

Sea Doos are a great way to explore the adventures of the ocean and waterways. Rosebay and Ponce Inlet are home to beautiful scenery. The view is fine from the shore, but you can't beat it from out on the water. Adventure on a Sea•Doo where your feet can't take you. The possibilities are endless.

Rosebay Watersports is the only company that gives you a guided tour. We have the highest safety standards. Our tour travel speeds are up to 40 MPH.

We also provide private tours for first timers, more experienced riders and for more privacy.

We operate only newer Sea Doos.

We are located on the docks of Hidden Treasure Tiki Bar & Grill. Enjoy eating and drinking before or after your adventure. (Sorry, alcohol only allowed after your adventure)

Rosebay Watersports is committed to providing an extraordinary and unique experience and outstanding customer service.

We are the Sea Doo adventure professionals. This family-friendly tour will be a perfect addition to your trip to Daytona Beach. We provide a safe environment for you and your family.
(Includes adventure guide, gas, life vest, additional passenger and great memories)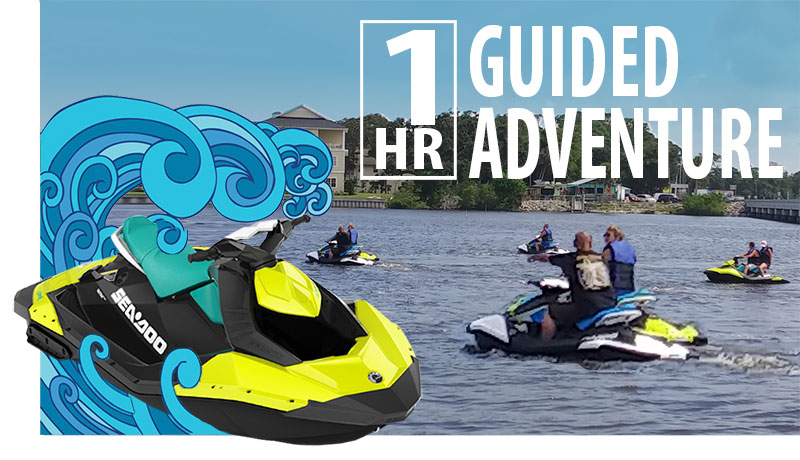 1 HOUR GUIDED SEA DOO ADVENTURE $89
11:15am – 12:15pm
12:30pm – 1:30pm
1:45pm – 2:45pm
RESERVE NOW!
This fun-filled adventure begins with a 10-minute guided eco-adventure through the mangroves and channels as we move out to the intercoastal. That's where you can pick up your speed, play and sightsee at your own pace for 40 minutes. During the final 10 minutes, we return to Rose Bay through other canals and channels. This adventure will accommodate all your water sports adrenaline and marine life curiosity.
(Includes adventure guide, gas, life vest, additional passenger and great memories)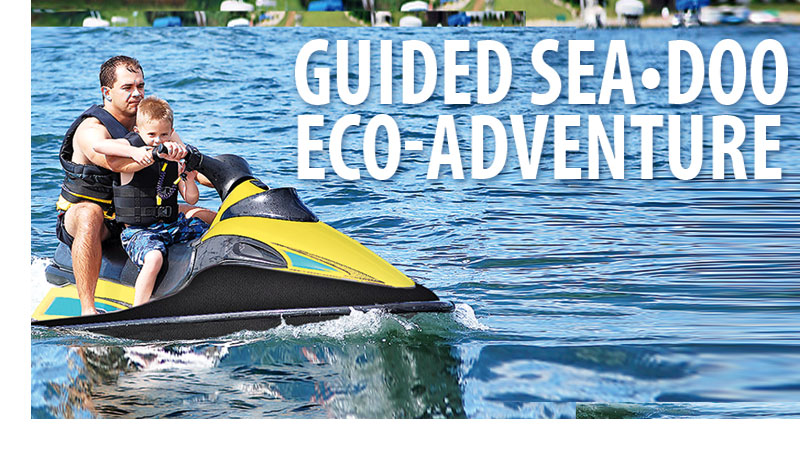 GUIDED SEA DOO ECO-ADVENTURE
30 MIN $35 / 1 HR $59
Based on availability. Call ahead for tour times 386-281-5037.
This eco-adventure is for those who want to jet ski with kids under 13 or for anyone who wants an easy ride without going into the busy Intracoastal waterways. We explore the backwater channels and creeks of Rose Bay and the Spruce Creek estuary. Catch glimpses of our local land and sea life that may include dolphins, manatees, sea turtles, fishes, pelicans, egrets and oysters.
(Includes adventure guide, gas, life vest, additional passenger and great memories)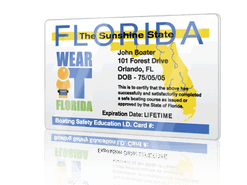 Because safety is our priority​
By law in the State of Florida, anyone born on or after January 1, 1988, who operates a vessel powered by 10 horsepower or more must pass an approved boater safety course and have in his/her possession photographic identification and a boating safety education identification card issued by the FWC or a Florida boater education temporary certificate issued by an online course or authorized vendor.
Please take this course for $9.99, pass it and print out your temporary certificate. You MUST have this certificate with you when renting our motorized vessels.
Personal Watercraft Rules & Regulations
The person renting/operating the Sea Doo must be over the age of 21 and present a government issued ID at check-in. 

A credit card is required for security. 

An understanding of and ability to read basic English is required. 

Guests 4-20 years of age must be accompanied by a parent/guardian who must be present at check in. No one under the age of 21 is allowed under any circumstances to operate the Sea Doo. 

Maximum 2 persons on the Sea•Doo and the total weight of all persons must not exceed 300 lbs.
***A person operating a personal watercraft born in or after 1988 and who doesn't have a Boaters Safety License must check in 1 hour before tour departure time. All others check in 40 minutes before tour departure time.***
Guests cannot participate if:
Under the influence of drugs or alcohol.

Pregnant. 

Have any existing medical conditions that can put themselves or others at risk.
We are located on the docks of Hidden Treasure Tiki Bar & Grill and
voted BEST BURGERS & BEST SHRIMP & GRITS in the area!
So, come HUNGRY!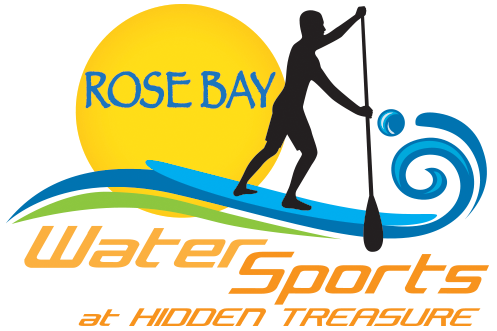 Bring your family and friends for fun, adventure and relaxation at Rosebay Watersports!
NEW! ROSEBAY WATERSPORTS MEMBERSHIPS [Details]
Located at the Hidden Treasure Tiki Bar & Grill in Port Orange, Rosebay Watersports is a vacation destination where you can enjoy great food and sweeping panoramic views of the bay.
Rosebay Watersports rents Kayaks, Pedal Kayaks, Stand Up Paddle Boards (SUPs), Canoes, Pedal Boats, Mouse Boats, and Fishing Skiff Boats!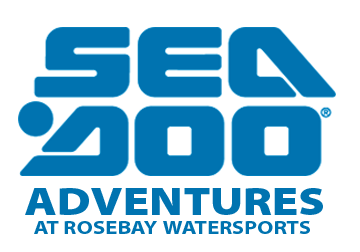 Born on or after January 1,1988?
Temporary Boaters License Required
to operate our Sea Doo watercraft.
5 Star Rating
"It was a very relaxing breezy ride on the pedal boats with my two sons. The prices were very reasonably set for an hour session.
Gave us enough time to build up an appetite to stay for lunch as well. I'd give this facility a 5/5 star rating."
—Tomoka Gonsalves, Doraville Georgia