SCROLL DOWN TO CHECK OUT OUR LIVE MUSIC & EVENTS CALENDAR
ORDER ONLINE
PICKUP or DELIVERY
Delivery in select Flagler Beach areas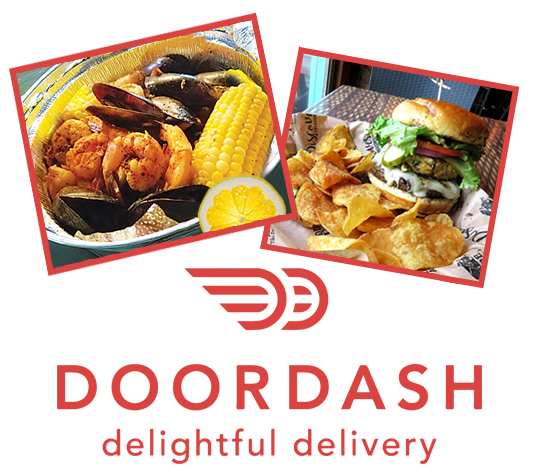 Flagler Beach restaurant delivery available in select areas and subject to availability. Delivery fees, booking fees and minimum order requirement may apply. Prices may be higher. Promotional prices, coupons and Hidden Treasure's Loyalty Rewards Program not valid on delivery orders. See delivery partner website or app for details. HAPPY HOUR
is BETTER in FLIP FLOPS!
Mon – Fri :: 11:30am – 6:00pm




Sat & Sun :: 11:30am – 4:00pm



Half off Buffalo Chicken Dip or Smoked Fish Dip
$.50 CENT Boneless Wings
$2 Sriracha Deviled Crab
$2.50 Wells
$1.95 Landshark
$3.75 Captain Morgan
$12 domestic buckets
$18 import buckets
"MAKE IT A DOUBLE DURING HAPPY HOUR!"
+ $2.50 Wells + $3.00 Calls + $5.00 Premiums
HOURS
Sun – Thu :: 11:30am – 10:00pm
Fri & Sat :: 11:30am – 11:00pm

PAWS MENU – $5 Each
8 oz Burger • 8 oz Chicken Breast • 8 oz Hot Dog
The Hidden Treasure Restaurants Family WELCOMES YOU to our premier waterfront location in Flagler Beach!
Hidden Treasure Raw Bar & Grill is located on the Intracoastal Waterway under the Highway 100 bridge. You'll find various indoor and outdoor dining and entertainment areas perfectly suited for you to enjoy drinks, great food, relaxing and having fun with family and friends!
Our monthly entertainment calendar includes live music, special events, comedy shows and concerts. Guests return regularly for our one-of-a-kind offering of water sports and indoor and outdoor dining and bars.
COME ON OUT TODAY!